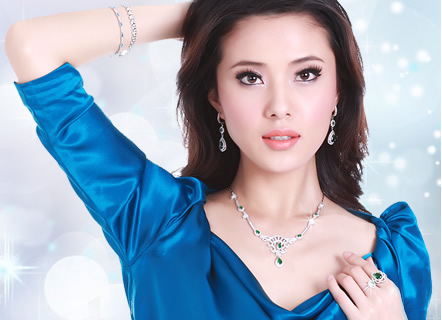 Beforestart to buy any jewelry pieces from the wholesale silver jewelry business, there are things you need to know about the wholesale silver jewelry. Do your homework before going to the jewelry market. Here are a few things you need to know if you are really interested in the wholesale silver business.
1. Know about the silver, what is the silver jewelry and what is the different between silver jewelry and sterling silver jewelry?
Well, all the silver jewelry in the jewelry market is actually made by sterling silver. Sterling silver is an alloy metal that contain 92.5% of silver mixed with the other metals; copper, platinum and etc. In general, 7.5% of copper is used for the sterling silver. The reason for using sterling silver instead of pure silver is about the properties for jewelry making. Pure silver is too soft and too prone for bending and breaking into the real jewelry pieces. The mix of other metal will increase silver strength and able to make it into a piece. Be sure that you know about the silver pieces available in the market.
2. What is sterling silver used for?
The use of sterling silver was found since the 12th century, in Europe region. In the beginning, it was being us as a currency but then, it was become more popular for using in royal table, as a flatware. After sometimes, people do interested in its great look and start to use the alloy metal for their jewelry pieces. In this recent time, since the price of gold has been increasing every day, many people are turning their eyes into the silver jewelry instead.
3. What is a hallmark for sterling silver?
From the beginning of the sterling silver use, silver hallmark stamps were used to guarantee the quality of the alloy. As stated before, 92.5% of silver is the main component in sterling silver. This number, 925 or 92.5 were then use as a silver hallmark to prove for both quality and purity of the metal. If you visit 925e.com, you are now known where the number 925 came from. All the sterling silver jewelry pieces need these hallmarks as their quality guarantee. Check it out before start your wholesale silver jewelry shopping.